Retirement & Legacy Planning
Start Planning for Your Golden Years.
You've put years of hard work—now it's time to start reaping the benefits of smart money management. With late nights spent changing diapers or firing off emails in the rearview mirror, you can finally start preparing to enjoy your retirement on your own terms.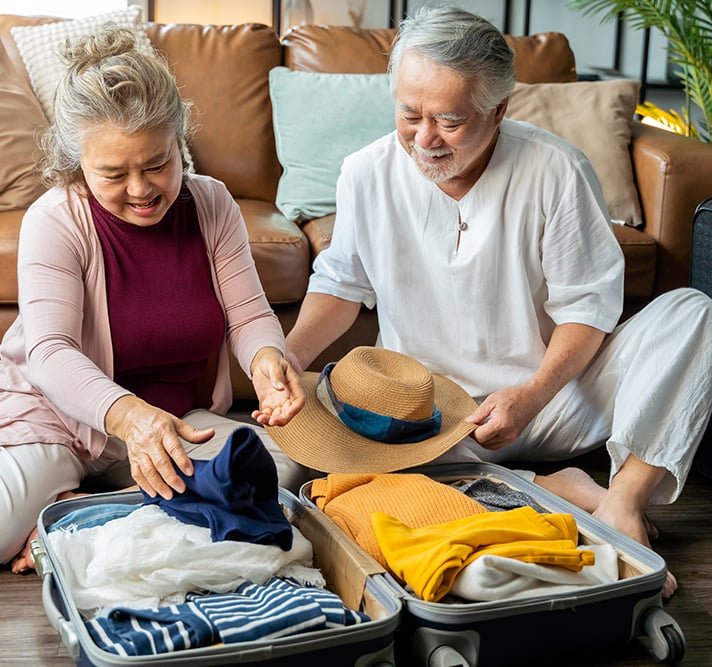 Some Key Terms You'll Need to Know
Review the most important terms you need to know as you explore the best banking products to support you and your finances during your retirement planning.
Banking Products and Services for Retirement and Legacy Planning.
Retirement is about planning your savings, spending, and investment around stability you'll enjoy for the rest of your life. Find great retirement products and helpful guidance chosen specifically for members like you.
Smart Banking Products to Make the Most of Your Retirement.
You're enjoying the fruits of your hard work and savings—you don't need to spend your valuable time worrying about your finances. Get the most out of each moment with straightforward banking products that eliminate hassle, so you can focus on what matters most.
Straightforward, Hassle-Free Everyday Banking
Don't want to spend your retirement stressing over everyday spending? We don't blame you. Our Everyday Hero Accounts make it easy for members like you to stay on top of your transactions, see balance updates in real time, set up budgeting tools, and more.
Savings Products with Rates You Can Count On
Whether you're earning a pension, working part-time, or just want to stretch each dollar, it's never too late to start saving strategically. Choose a dividend-earning savings account with a competitive APY* to make your money work for you—not the other way around.

Expert Planning for Your Family's Future
It's common for our members to have a lot of questions when it comes to planning for retirement, a career change, or even planning your financial legacy. That's why our financial resources are available to provide information and direction when you need it most.
DISCLOSURE:
* APY = Annual Percentage Yield. Rates and Terms are subject to change without notice. For more details, see our Rates page.