Homebuyer Dream Program®
Make Your Dream Home a Reality.
MCU is proud to partner with the Federal Home Loan Bank of New York (FHLBNY) to offer eligible first-time homebuyers financial assistance through the Homebuyer Dream Program® (HDP)—making homeownership more accessible and affordable for our everyday heroes.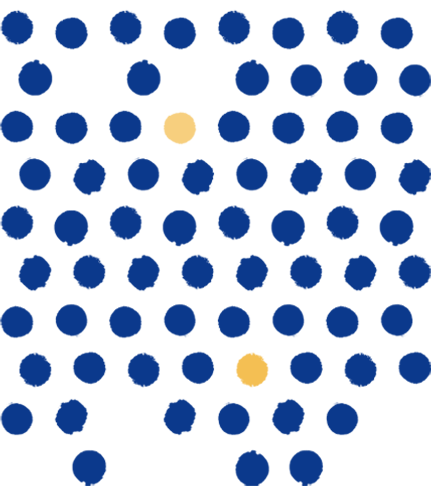 Receive Up to $10,000 in Financial Assistance.
With grants totaling up to $10,000, you can access the funding you need for a down payment, closing costs, and more. Get started on the path to owning your first home today!
Down Payment and Closing Costs
Secure up to $9,500 in grant funding to go toward your down payment and closing costs.
Homeownership Counseling
Receive an additional $500 towards the defrayment of homeownership counseling and certification.
Additional Loan Details & Qualifications
HDP funds are distributed on a first come, first served basis. There is no guarantee that funds will be available when your application is submitted. The grant is a Federal Home Loan Bank of NY program. Membership eligibility required. Loan approval is based on creditworthiness.
Program requirements* include:
Applicant must be a first-time homebuyer
Fully executed Purchase and Sales Contract
Income documentation for all sources of income for each income-earning adult in the household
Fully executed HDP Homebuyer Certification
Fully executed homeownership counseling certificate
Fully executed HDP Zero Income Certification form(s) for each member of the household, 18 years and older, with zero income
Fully executed legal separation agreement or court papers filed for divorce (if applicable)
If you have questions about the program or any of the above requirements, please contact an MCU Lending Sales Specialist.

Lending Products Built for the Heroes of NYC
Whether you're ready to purchase a vehicle, need cash for an unexpected expense, or something else—we're here to help. MCU offers the lending services you need to achieve your goals.
FAQs
Get Answers to Our Frequently Asked Questions.
Am I able to refinance my mortgage in the future?
Usually, yes.
However, there are criteria you must meet to refinance your home, depending on the type of mortgage you have and the type of refinance you want.
For most types of mortgages, you'll need to have:

Owned and occupied the house for at least 7 months

Had a mortgage on the house for at least 7 months

No late mortgage payments in the last 6 months

1 or fewer late mortgage payments in the past 12 months



For conventional mortgages, often you can refinances as soon as you'd like as long as you use a different lender
If you need specific advice on refinancing your own mortgage, talk to one of our MCU Lending Sales Specialists.
What's the difference between a conforming and nonconforming loan?
A conforming loan is determined by guidelines set by agencies like Fannie Mae and Freddie Mac, which are backed by the federal government.
Conforming loans tend to have lower interest rates because there is a larger secondary market for them, which means you'll have lower monthly payments and spend less total over the life of the loan.
Conforming loans are highly standardized, since they must meet federal requirements. While it's always good to take time to consider any financial decision, federal requirements limit the likelihood that you'll be subject to unusual lender conditions.
Conforming loans are more likely to have protections backed by the federal government built in for when you face setbacks, such as an economic recession.
Conforming loans are more difficult to obtain for borrowers with low incomes, no or low credit scores, and higher debt-to-income (DTI) ratios.
A nonconforming loan is literally any mortgage loan that doesn't meet the requirements for a conforming loan - should've known! This doesn't mean they're less advantageous; for example, commercial properties are often financed with nonconforming loans.
Nonconforming loans tend to have more variety, which means you might get more flexibility since you may not be held to the stringent requirements of conforming loans. For instance, you might be able to afford to buy in a more expensive area or buy a type of home that isn't eligible for a conforming loan.
Nonconforming loans are inherently available to more borrowers, and some lenders even offer nonconforming loans specifically as solutions for a borrower with no or low credit, low household income, or even a past bankruptcy.
Since these loans are more accessible, they are also more expensive. Any lender will tend to charge more for borrowers that pose a higher risk, so you'll pay a higher down payment, higher interest rates, and potentially higher fees.
Though a conforming loan is often the first choice, nonconforming loans can offer flexibility and increase the likelihood of your loan application being accepted.
How can I get a better mortgage rate?
There are a lot of factors that go into determining mortgage rates. Most of these factors are outside of your control—for example, overall economic growth and the interest rates set by the Federal Reserve.
However, there are things you can do to ensure you're getting the best rate you can on your mortgage:
Focus on your credit score

The higher your credit score, the more likely you'll qualify for a lower mortgage rate.

Save up for your down payment

More money down will shrink your loan-to-value ratio, meaning you'll likely qualify for better rates on a smaller mortgage.

Find the type of mortgage that's right for you

Our MCU Lending Sales Specialists are always here to help.

If you are a first-time home buyer, there may be programs to help make your mortgage more affordable. MCU can help with those too!.
Do I need to get pre-approved before buying a home?
While mortgage pre-approval is not required to make an offer on a house, getting pre-approved is highly recommended if you are planning to buy.
Pre-approval gives you a better idea of the loan amount you can get, the fees associated with it, and allows you to better budget for your future home.
In addition, sellers and realtors will be much more likely to accept an offer from someone with pre-approval.
How do I set up my monthly mortgage payment?
There are a few ways to set up your mortgage payments:
Set up automatic payments through the MCU website or app

Make a payment by visiting your MCU branch

Send a check by mail each month