MCU Student Loans
Take Charge of Your Educational Future.
Student loans for all types of students. Get the money you need for school. Student loans from Sallie Mae® could help! Whether you're an undergraduate, career training or graduate student these flexible student loans are designed to meet your needs.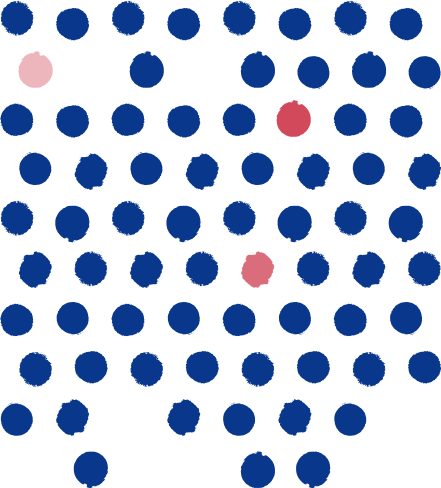 You Choose Your Future—We Help Get You There.
If you have goals to study and further your career, we have the loans available to help you get there. The best part? Our terms were designed with your convenience as a priority.
Competitive Variable and Fixed Interest Rates
No Origination Fee or Prepayment Penalty
Multiple Repayment Options
Get the Education You Need to Unlock Life's Biggest Opportunities.
With a Smart Option Student Loan® cover the expenses associated with pursuing a certificate, associate, or bachelor's degree at a degree-granting institution, or professional training and certification courses at non-degree granting schools (such as technical or culinary schools).
Undergraduate and Associate's Degree Loan
Cover the costs of attending an accredited institution in pursuit of a bachelor's or associate degree.
Career Training Loan
Cover the costs of attending vocational or technical training, as well as certification programs at non-degree-granting institutions.
Advance Your Career with an Advanced Degree.
Cover your expenses as you pursue your master's and doctoral degrees such as an MBA, Medical School, Dental School, Law School, or other graduate degrees.
Master of Business Administration (MBA) Loan
Cover the costs associated with pursuing your MBA.
Medical School Loan
Cover the costs of your medical degree expenses in allopathic, general, osteopathic, podiatric, radiology, sports, and veterinary medicine.
Dental School Loan
Cover the costs of your dental degree expenses in general dentistry, endodontics, oral and maxillofacial surgery, orthodontics, pediatric dentistry, periodontics, and prosthodontics.
Health Profession Degrees Loan
Cover the costs of your health professions degree expenses in allied health, nursing, pharmacy, and other graduate-level health programs.
Law School Loan
Cover the costs of your school and associated expenses as you study for your law degree.
Other Graduate School Loan
Cover the costs incurred during the pursuit of your master's or doctoral degrees.
Borrow Responsibly
We encourage students and families to start with savings, grants, scholarships, and federal student loans to pay for college. Students and families should evaluate all anticipated monthly loan payments, and how much the student expects to earn in the future, before considering a private student loan.
These loans are made by Sallie Mae Bank. Municipal Credit Union is a partner of Sallie Mae and not the creditor for these loans. As a partner, Municipal Credit Union is compensated by Sallie Mae for the referral of student loan customers.
Applications are subject to a requested minimum loan amount of $1,000. Current credit and other eligibility criteria apply. Click
here
for additional eligibility information about each product.
Although we do not charge a penalty or fee if you prepay your loan, any prepayment will be applied as outlined in your promissory note—first to Unpaid Fees and costs, then to Unpaid Interest, and then to Current Principal.
SALLIE MAE RESERVES THE RIGHT TO MODIFY OR DISCONTINUE PRODUCTS, SERVICES, AND BENEFITS AT ANY TIME WITHOUT NOTICE.
© 2023 Sallie Mae Bank. All rights reserved. Sallie Mae, the Sallie Mae logo, and other Sallie Mae names and logos are service marks or registered service marks of Sallie Mae Bank. All other names and logos used are the trademarks or service marks of their respective owners. SLM Corporation and its subsidiaries, including Sallie Mae Bank, are not sponsored by or agencies of the United States of America.
Make the Most of Your MCU Membership.
Membership in our community is about more than just banking. As an MCU member, you can access valuable information and resources to help you plan and reach your financial goals.
FAQ
Get Answers to Our Frequently Asked Questions.
How do I know if I am eligible to open an MCU2 account?
The MCU
2
Program is specifically designed for college students between the ages of 17-24 to establish healthy financial habits. If you fall into this category, you may be eligible for an MCU
2
account.
If I am under 18, do I need a parent or guardian to sign up for me?
Yes, if you are under 18, you will need someone to sign up with you for a joint account. When you reach the legal age of 18, you can manage the account entirely on your own.
Do I need to open all these products? Or can I pick and choose?
The MCU
2
Program offers products and services such as a checking and savings account, loans, MCU2 debit card, and more. However, it is up to you to decide which products fit you best—with no obligation to have them all.
I am a college student, but not in New York. Am I eligible?
Yes! Even if you don't attend a college in New York, if you're otherwise eligible for MCU membership, you can set up an MCU2 account and access it online at any time that works for you.