Home Equity Loans
Let The Value of Your Home Work For You.
A Home Equity Loan may be a great option for you if you are looking to cover a large expense or consolidate debt. Every hero has goals—use the current value of your home to help you achieve them.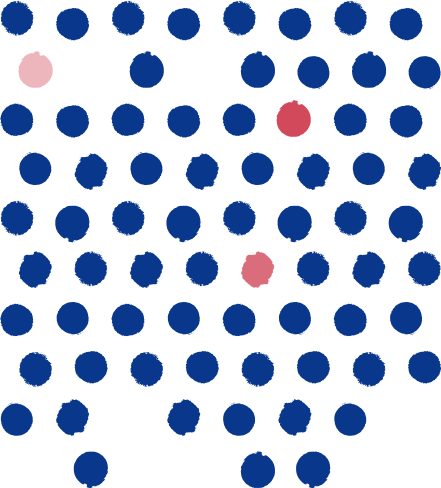 Why an MCU Home Equity Loan?
If you live in New York or New Jersey and are looking to consolidate debt, cover a major project or a large, one-time expense, an MCU Home Equity Loan may be a good choice for you. Unlike a HELOC, this type of loan provides you with a lump sum and fixed interest rate.
Fixed Rates
With a Fixed Home Equity Loan, you can benefit from a low APR* with 10, 15 or 20 year fixed terms—which helps with planning your finances for the future or consolidating debt.
Personalized Help
from Experts
When you have a question or need advice, our team is here to help. We're always available to ensure that you have the information you need to make smart, informed financial decisions.
Easy Online Application & Management
You can apply for a Fixed Home Equity Loan using MCU's easy online application. Making payments online is easy too, thanks to our suite of flexible, automatic payment tools.
How Home Equity Loans Work for You
Your current home's value can be used to help you meet other financial needs or goals. There are lots of reasons why members decide to use a home equity loan. Typically, a Home Equity Loan works best for paying off high-interest loans (such as a car), or consolidating debt.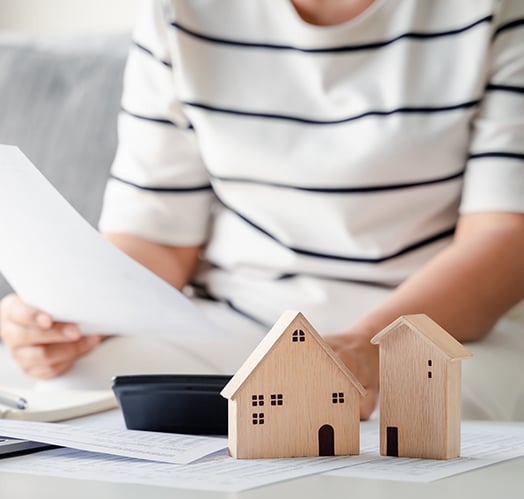 Secure the Funds You Need with a Home Equity Loan.
Enjoy stable and predictable low-cost payment options. You'll receive the value of your loan in a single lump sum and make payments according to your preferred payment plan length.
What You Need to Apply
Applying online is easy, but to make the process even easier, here is a list of information to come prepared with:
Social Security number
Any existing debts or support obligations (such as alimony, child support, or existing liens on your home)
Employment and income history as well as pay stubs and employer's contact information
Proof of homeownership (in NY or NJ only), home insurance, and current mortgage statement
An appraisal or valuation of your home

Let's Connect You to the Resources You Need.
Reach your financial goals and take your household to the next level with our additional lending options.

Make the Most of Your MCU Membership
Membership in our community is about more than just banking. As an MCU member, you can access valuable information and resources to help you plan and reach your financial goals.
FAQs
Got Questions? We've Got Answers.
Do I need to get a home appraisal?
Yes—MCU will provide valuation services during your application process. To get more information, please contact one of our loan officers.
Is a Home Equity Loan's interest rate fixed or variable?
An MCU Home Equity Loan has a fixed interest rate and typically delivers the funds to you in one lump sum. If you are looking for a more flexible option with a variable rate, consider a Home Equity Line of Credit (HELOC) with MCU.
What's the difference between a home equity loan or a home equity line of credit?
Home equity loans and home equity lines of credit (HELOCs) are loans that are secured by the borrower's home. Because both use your home as collateral, they usually have much better interest terms than personal loans, credit cards, and other unsecured debt. A home equity loan through MCU is paid on a fixed monthly basis, with an interest rate that doesn't change throughout the term of the loan. HELOCs are revolving credit lines that come with variable interest rates. For that reason, borrowers are subject to variable minimum payment amounts.
What can I use a home equity loan to pay for?
A Home Equity Loan can be used to cover almost any cost, some examples include: college tuition, vehicle purchases, buying a second property, consolidating higher interest rate loans, or home improvement projects.
Disclosures:
*APR = Annual Percentage Rate.
Above APRs are based on loan amounts of $100,000. The APR is fixed for the loan term. The minimum amount that can be borrowed is $25,000 and the maximum amount is $500,000. For 10,15, and 20 year terms advertised rate, the maximum Loan-To-Value (LTV) is 80% with 1st Lien position required. For 10,15 and 20 year terms, the maximum Combined Loan-To-Value(CLTV) is 80% with 2nd Lien position.
Home Equity accounts are secured by a mortgage on your primary residence. Property insurance is required. Flood insurance may be required if the property is in a flood zone. Rates may be higher based on applicant's creditworthiness. Rates and terms are subject to change without notice. Certain restrictions may apply. For more details, see our Rates page.
MCU will waive closing costs on loans up to $250k. Closing costs are waived if you keep your loan open for at least three years, otherwise you will be required to reimburse MCU for certain fees paid to third parties. These fees can be as low as $135 for a $25,000 loan and as high as $1,000 for a $250,000 loan. Loan applicant has the option to have their mortgage recording fees and mortgage taxes waived at closing for an additional .50% on their introductory rate and fully indexed rate. The waiver of closing costs offer expires on December 31, 2023. Other rates and terms available. Membership is required.