An MCU Youth Account + Your Child = A Smart Investment in Their Future
Our products are designed to meet each member exactly where they are in their financial journey—and that includes our youngest members. Youth Accounts are focused on helping your children get started on their own path to lifelong financial wellness.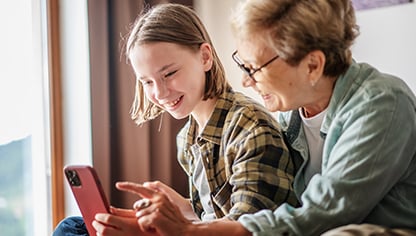 Teach the Value of Saving.
Add money to your child's Youth Account via cash, branch deposit, or direct deposit. Your child will receive quarterly statements and can enjoy the reward of watching their account balance grow over time.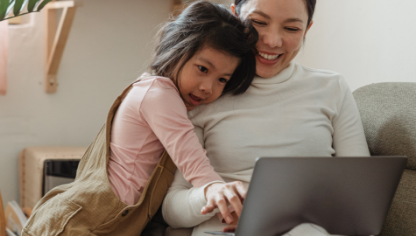 Enjoy Convenient Account Access.
Youth Account holders will receive quarterly statements with balance and dividend updates, and Future Investors can access ATMs in order to withdraw their funds at and after the age of 13.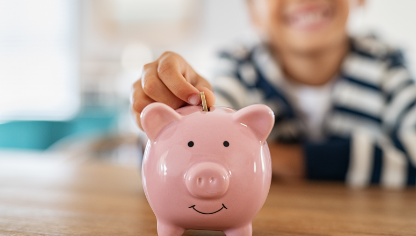 Earn Regular Dividends.
Dividends are compounded and credited to each Youth Account quarterly—so your child can see the power of their savings hard at work.
It's Never Too Early to Start Saving.
With no minimum age, Smart Apple Savers is available to children ages 0-21, and Future Investors is available to ages 13-21. Your children will learn the value of savings while also accruing interest and receiving quarterly statements to watch their accounts grow.
Open a Youth Account for your child today, starting with just a $0.01 minimum deposit—visit your local branch to get started.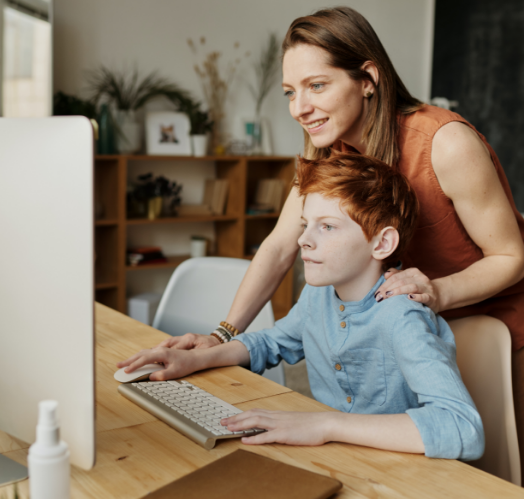 All Your Banking, Accessible Anywhere
Manage all your accounts from anywhere and any device. The NYMCU online and mobile banking applications make it easy to manage your savings accounts, deposits, or any other MCU banking feature. Plus, get access to helpful saving and budgeting tools to make sure your goals are met!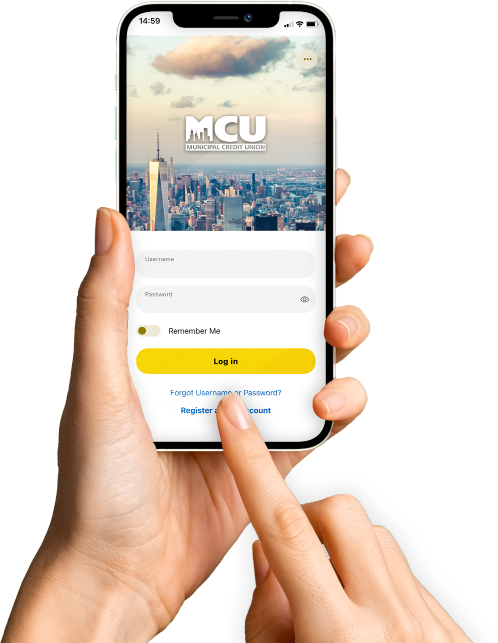 Make the Most of Your MCU Membership.
Membership in our community is about more than just banking. As an MCU member, you can access valuable information and resources to help you plan and reach your financial goals.
FAQs
Get Answers to Our Most Frequently Asked Questions.
Can I be sure that my deposits are safe?
The National Credit Union Administration (NCUA) insures MCU deposits, so you can trust that your funds are safe. The NCUA is an independent federal agency that insures deposits at federally insured credit unions, protects the members who own credit unions, and charters and regulates federal credit unions. Your savings are federally insured to at least $250,000 by the full faith and credit of the United States Government. Additionally, the Bankruptcy Abuse Prevention and Consumer Protection Act (BAPCPA) provides federal production to IRAs up to $1 million (some restrictions may apply depending on roll-over status and uniquely unqualified accounts).
Are my deposits insured?
Your savings are federally insured by the National Credit Union Administration (NCUA), a U.S. Government Agency. Savings are federally insured to at least $250,000 and backed by the full faith and credit of the United States Government.
Who can I contact if I have questions about my account?
You have questions, and we have answers! Feel free to reach out to the MCU Contact Center, and we'll help you by providing the answers you need.

Hours: Monday - Friday: 7:00am -7:00pm
Saturday: 9 am - 2 pm
Sunday: Closed
1-844-MCU-NYNY (1-844-628-6969)

What kind of documentation is needed in order to open a Youth Account for my child?
Provide one document from each section below to open a Youth Account (or activate within 15 days if account opened off-site):
Proof of Relationship:
Valid Birth Certificate

Social Security number
If needed:
Adoption Papers

Proof of Guardianship
Proof of Identification (for children over 13):

Valid School ID

Learner's Permit

Working Papers

U.S. Passport

Valid Non-Driver ID
Is there a minimum balance charge or monthly fee to maintain a Youth Account?
No! There are no minimum balance charges or monthly fees associated with maintaining a Youth Account.