Flexible IRAs
Get the Flexibility of a Variable Rate IRA.
Looking for a great retirement saving option with the potential to rack up dividends? MCU offers our members a competitive variable rate IRA that lets you earn up to 3.30% APY* over 18 months**.
Your Future Is Meant to Be Enjoyed.
Set your future self up for a life of comfort with flexible retirement investment accounts that will make your money work for you.

Enjoy Tax-Deductible
Deposits.
With a traditional flexible rate IRA, your contributions (deposits) will be subtracted from your total gross income—directly lowering the taxes you owe (income limits may affect deductibility). And if you opt for a flexible rate Roth IRA, you'll enjoy tax free withdrawals down the road.

Contribute Funds at Any
Time.
Your IRA doesn't have to be a 'set and forget' account. Additional deposits can be made at any time toward your full-year contribution limit, without incurring any fees or penalties.

Switching Institutions? No Problem.
We make it simple and easy for you to transfer your existing IRA from another institution. Just speak with one of our member service representatives to get the ball rolling and start building a secure financial future with MCU.
Why Do I Need an IRA?
An IRA, or Individual Retirement Account, is a retirement savings account that features tax-saving advantages and allows you to invest in your future financial health. The sooner you open a retirement account, the more time your money has to grow.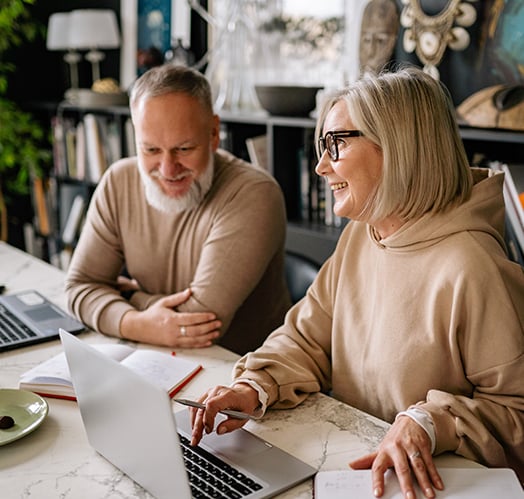 All Your Banking, Accessible Anywhere
Saving for retirement can be tough, but MCU makes it easier by providing banking access from anywhere and any device. The NYMCU online and mobile banking apps make it easy to view your retirement account balances, manage your checking or savings accounts, access financial tools, and more.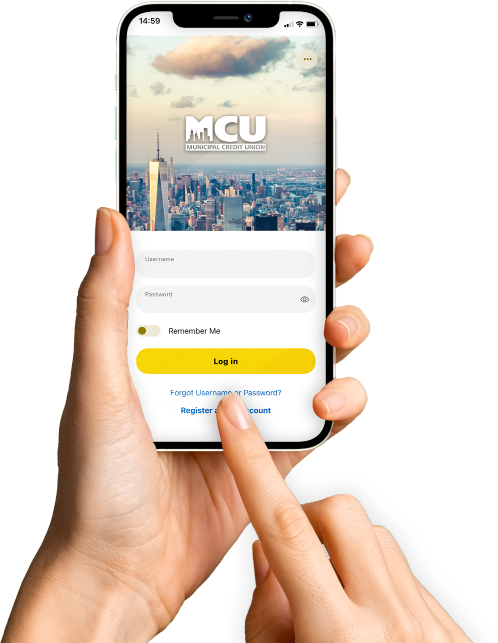 Make the Most of Your MCU Membership.
Membership in our community is about more than just banking. As an MCU member, you can access valuable information and resources to help you plan and reach your financial goals.
FAQs
Get Answers to Our Most Frequently Asked Questions.
Do I get penalized for taking money out of my IRA?
Yes, if withdrawn before the age of 59 and a half, there will be a gross income plus ten percent tax penalty.
How do I apply to open an IRA?
To open an IRA through MCU, call us at (800) 323-6713 or visit your local branch. NYMCU Digital Banking does not allow members to open an IRA online at this time.
At what point is the money in my account taxed?
It depends on what kind of IRA you choose to open. The money in a Traditional IRA is taxed upon withdrawal, while contributions to a Roth IRA are taxed upfront, allowing for tax-free withdrawals in retirement.
At what age can I withdraw money from my Flexible IRA?
You can withdraw money from your Flexible IRA, but if you do so before reaching the age of 59 and a half, you will incur a penalty.
Can I claim my IRA contributions on my taxes?
Yes, you may be able to claim a deduction on your individual federal income tax return for the amount you contributed to your IRA.
DISCLOSURES:

* APY = Annual Percentage Yield. Dividend Rates and Annual Percentage Yields are accurate as of the last dividend declaration date. Rates and Terms are subject to change without notice. For more details, see our Rates page.
** The IRA 18-Month Share Certificate Account is a variable rate account and the rate may change after the account is opened. All other Share Certificate Accounts are fixed-rate accounts. A penalty may be imposed for early withdrawals.
Multiple accounts are only allowed for Share Certificates. All other deposit accounts are limited to one of each type.