First-Time Homebuyers Program
Let Us Help You Secure Your First Home.
Preparing to take the plunge into homeownership? Congratulations! Let MCU help you start your homeownership journey off on the right foot—eligible members can receive a first-time homebuyer discount of 0.25%* off mortgage interest rates.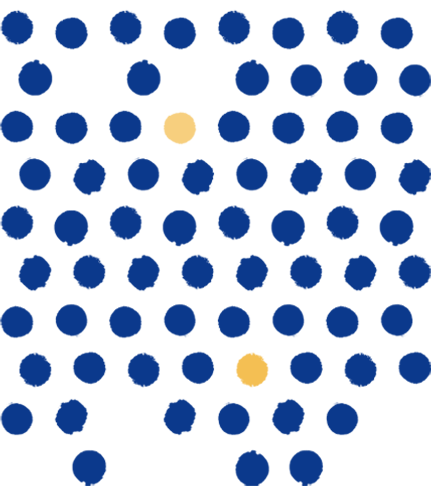 Know the Steps to Take Toward Successful Homeownership.
Make your homeownership dream a reality. Understand the steps you need to take to get the best mortgage for your financial situation and successfully navigate the homebuying waters with MCU by your side.

Determine What You Can Afford.
To figure out how much home you can afford, take a look at your total monthly income, your current monthly home payments, and the amount you're left with after subtracting recurring debts. A good rule of thumb: your mortgage payment should be about 28% of your monthly income.

Find the Right Mortgage for You.
Choosing a mortgage can play a huge role in determining your monthly payments. For example, a fixed-rate mortgage locks in the same rate for consistent payments, while an adjustable-rate mortgage (ARM) starts at a lower rate and fluctuates with market trends. Learn more about MCU's home loan options.

Apply for Your Mortgage.
Next, it's time to apply for your MCU home loan! Members who have not owned a property in the last three years are eligible for a discount of 0.25%* off mortgage rates. Don't miss out on this opportunity to save on your journey toward homeownership—visit the MCU Mortgage Center to apply today.
Our Lending Specialists Are Ready to Help.
Need a hand with the borrowing process, or have questions about the first-time homebuyer discount? Our expert team of Lending Sales Specialists is ready to help you navigate your financial journey to homeownership.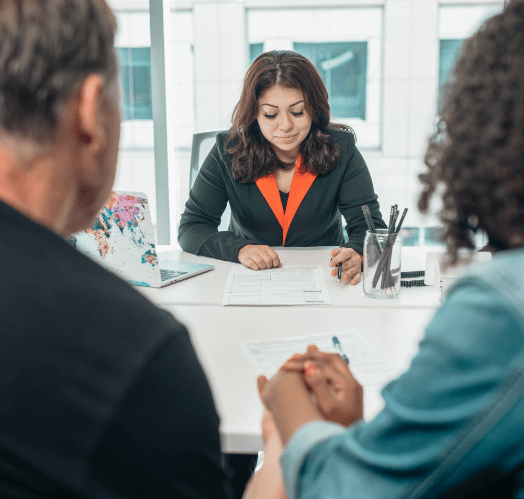 Keep These Steps in Mind for a Successful Closing.
Securing a mortgage is just the beginning of your journey toward homeownership. Here are a few important steps to keep in mind as you move forward with closing on your new home.
Shop for Closing Services.
Once you've completed your loan application, the lender will provide you with a list of companies that offer closing services. You can choose to work with one of these companies from the provided list.
Review Your Loan Estimate for Changes.
The lender can modify the fees they initially quoted only if there were errors or changes in your application. It's essential to carefully examine and understand each of these changes.
Understand Your Closing Disclosure.
You will receive the official Closing Disclosure—a five-page document containing crucial loan details—at least three days before your closing. It's important to thoroughly review
this document.
Level Up Your Financial Literacy.
Whether you're just starting to learn about personal finance or looking to take your knowledge to the next level, our educational tools and resources can help you build a solid foundation for financial success.
Explore Financial Literacy Resources
FAQs
Get Answers to Our Most Frequently Asked Questions.
Is there a cap on how much I can borrow with a conventional loan?
Yes. A conventional loan will allow you to purchase a home for up to $647,200 in most counties and up to $970,800 in high-cost counties.
What type of documentation do I need for a conventional loan?
When you're ready to apply for a conventional loan, it's a good idea to have these documents ready to go:
Tax returns

Pay stubs, W-2s or other proof of income

Bank statements and other assets

Credit history report

Gift letters

Photo ID

Renting history

Debt history
Can I only buy certain types of homes with a conventional loan?
You are not limited in the types of homes you can buy with a conventional loan. You can buy a single-family house, condo, apartment, etc—it's up to you!
What is the primary benefit of conventional loans?
The primary benefit of a conventional loan is its ability to reward borrowers with good-standing credit with a much lower interest rate throughout the loan term.
How much of the down payment do I need for a conventional loan?
You will find that the minimum down payment for a conventional loan is 3%. However, those with lower credit or higher debt-to-income ratios may be required to put down a more significant initial down payment.
Disclosure:
Eligible home buyers must not have purchased a home within the last three (3) years. Offer is exclusive to MCU members. Rates and terms are subject to change without notice. Certain restrictions may apply. For more details, see our Rates page.