Home Equity Line of Credit (HELOC)
Get Credit for the Value of Your Home.
Use the equity in your home to secure a line of funding to go toward other financial needs or goals. Unlike a Home Equity Loan, a Home Equity Line of Credit (or HELOC) provides flexible borrowing options and a variable rate.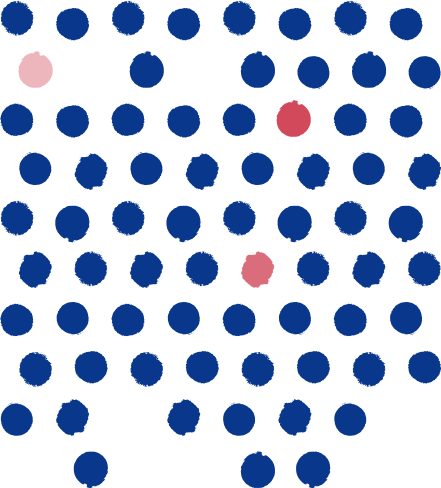 Experience the MCU Difference With a HELOC.
Put a little of your home's equity back in your pocket with a HELOC through MCU. Enjoy expert advice, competitive rates, and an easy online application.

Competitive Rates
Our member-friendly rates and flexible terms allow you to keep more money in your own wallet while you use your HELOC to work toward your other financial goals and projects
Expert Support
When you need guidance, our team is here to help. We're always available to ensure that you have the information you need to make informed financial decisions.
Easy Online Application & Management
You can apply for a HELOC using MCU's easy online application. Making payments online is easy too, using our suite of flexible, automated payment tools.
Using Your Home Equity Line of Credit
Your current home's value can be used to help you meet other financial needs or goals. There are lots of reasons why our members decide to take out a home equity line of credit: college tuition, home renovations, medical bills, or even for those much needed vacations!
Your approved credit line ensures you have the funds to cover whatever dreams or expenses you may have.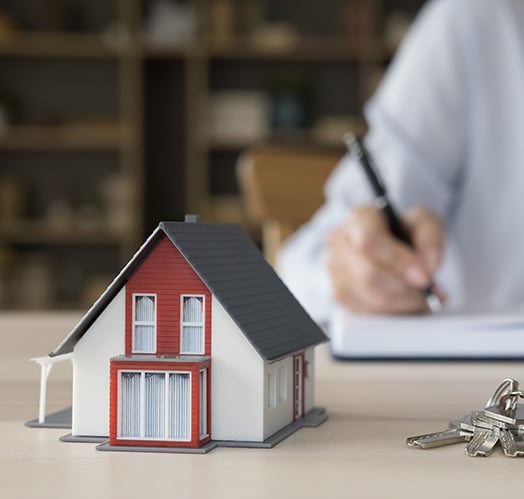 Secure the Funds You Need with a HELOC.
Choose to spend as much or as little as you need with a variable, revolving Home Equity Line of Credit (HELOC). Like a credit card, the amount available to borrow is replenished as you pay your outstanding balance.
What You Need to Apply
Applying online is easy. To make the process even easier, gather the following information before beginning your application:
Information Needed:
Social Security number
Any existing debts or support obligations (such as alimony, child support or existing liens on your home)
Employment and income history as well as pay stubs and employer's contact information
Proof of homeownership, home insurance and current mortgage statement
An appraisal or valuation of your home

Let's Connect You to the Resources You Need.
Reach your financial goals and take your household to the next level with our additional lending options.

Make the Most of Your MCU Membership.
Membership in our community is about more than just banking. As an MCU member, you can access valuable information and resources to help you plan and reach your financial goals.
FAQs
Got Questions? We've Got You Covered.
What is the prime rate?
The term "prime rate" is used to refer to the interest rate financial institutions charge only their most creditworthy borrowers. "Prime rate" is also based on the federal funds overnight rate that the Federal Reserve sets; ultimately, that's the starting point for understanding what the current prime rate is.
What's the difference between a home equity loan or a home equity line of credit?
Home equity loans and home equity lines of credit (HELOCs) are loans that are secured by the borrower's home. Because both use your home as collateral, they usually have much better interest terms than personal loans, credit cards, and other unsecured debt. A home equity loan through MCU is paid on a fixed monthly basis, with an interest rate that doesn't change throughout the term of the loan. HELOCs are revolving credit lines that come with variable interest rates. For that reason, borrowers are subject to variable minimum payment amounts.
What happens if I don't use the full value of my home equity line of credit?
While the entire credit limit is available when the HELOC is funded, you are not obligated to use the entire amount. You can think of a HELOC like a credit card in that you qualify for a certain amount and you only need to pay off what you utilize.
Disclosures:
* APR = Annual Percentage Rate. The introductory rate is 6.875% APR for 12 months with a maximum 80% Combined Loan-to-Value (CLTV). The initial rate will be in effect for the first year your credit line is open. If you have an introductory rate, for the 12-month period immediately following the Date of Agreement, the ANNUAL PERCENTAGE RATE that will apply to your account will be 6.875%* or 7.375% if you elect to have MCU pay your mortgage taxes. Subsequently, your account will be subject to the Variable Rate provisions described herein. The initial Annual Percentage Rate is discounted; it is not based on the index and margin used for later adjustments.

* The current variable APRs as of September 2023 range from 8.75% - 12.75%. The floor APR is 3.00%. HELOC closing costs are waived if, at closing, you take a minimum advance of $25,000 on line amounts below $250,000 and keep your line of credit open for at least three years, otherwise you will be required to reimburse MCU for certain fees paid to third parties. These fees can be as low as $135 for a $25,000 HELOC and as high as $1,000 for a $250,000 HELOC. Loan applicant has the option to have their mortgage recording fees and mortgage taxes waived at closing for an additional .50% on their introductory rate and fully indexed rate. The 6.625% introductory rate and closing costs waiver offer is available until December 31, 2023.

THE ANNUAL PERCENTAGE RATE MAY VARY AND IS EQUAL TO THE HIGHEST PRIME RATE PUBLISHED IN THE WALL STREET JOURNAL ON OR BEFORE THE LAST DAY OF THE PRECEDING MONTHLY BILLING PERIOD PLUS A MARGIN BETWEEN 0% AND 4%.

HELOCs are secured by a mortgage on your primary residence. Co-ops and investment properties are not accepted. Property insurance is required. Flood insurance may be required if the property is in a flood zone. Certain restrictions may apply. Membership is required.

The Prime Rate as of July 26, 2023 is 8.50%. The annual percentage rate may be higher based on the applicant's creditworthiness. The maximum Annual Percentage Rate that may be imposed is 6% above the initial interest rate at closing. Rates and terms are subject to change without notice. Other terms and conditions apply.