Affordable Whole Life Insurance for MCU Members
The Family Security Plan® Whole Life Insurance provides permanent coverage for the life of the insured, with affordable policies to help meet your financial needs. Get started with immediate coverage that won't increase in cost over the life of your policy.
Ready to Join the MCU Community?
Gain access to the products and services that help our members create a foundation for an exceptional financial future—such as competitive rates, member-focused banking, and educational resources to stay in control of your finances.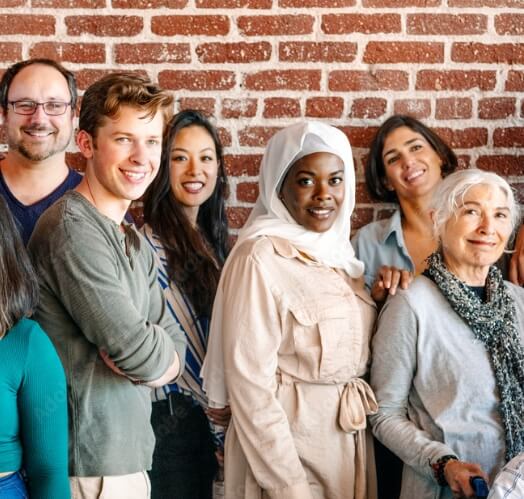 What Does a Whole Life Insurance Policy Get You?
MCU's partnership with The Family Security Plan® provides Whole Life Insurance that gives families complete coverage and a payout that can cover expenses like medical bills, funeral costs, and even regular household bills.
Looking for More Insurance Options?
Enjoy access to affordable rates on comprehensive insurance policies you and your family can count on.
Accidental Death & Dismemberment Insurance
Accidental Death & Dismemberment (AD&D) Insurance is often purchased as a supplement to life insurance and can pay a cash benefit for loss of life, limb, digits, vision, speech, or hearing as a result of an accident.
Auto & Home Insurance
Honoring everyday heroes who bank with MCU is about making membership valuable. To support our members and their families, we partnered with TruStage® to offer our members auto and home insurance that makes top-quality protection affordable.
Guaranteed Asset Protection
Clear the "gap" between what your car was worth before your loss and what you may still owe on it. MCU is here to protect members from all the risks of driving, including owing money toward a loan or lease on a car you can't use.
Mechanical Breakdown Protection
MCU members keep each other safe even through common vehicle failures. As the cost of repairs and maintenance increases, even for older vehicles, rely on low-cost protection to keep your vehicle safely on the road.
Collateral Protection Insurance
As part of your auto loan obligation, you are required to maintain physical damage insurance coverage until you pay off the loan. If you fail to provide proof of insurance coverage for the life of the loan, MCU will purchase a policy to protect the asset and pass the cost on to you, the borrower.
Term Life Insurance
Protect your family from suffering the loss of your income in the case that you pass away. TruStage® Term Life Insurance provides your loved ones with funds to assist with their future financial needs.
Serving All the Heroes in Our Community with Better Banking
Whether you want to start building credit, or start growing your savings, your assets, or your family, MCU has a variety of products with competitive rates, member-friendly terms, and the tools you need to build an exceptional financial future.
Make the Most of Your MCU Membership.
Membership in our community is about more than just banking. As an MCU member, you can access valuable information and resources to help you plan and reach your financial goals.
FAQs
Get Answers to Our Most Frequently Asked Questions.
Will I lose coverage if I change jobs or leave work?
In insurance, "full portability" means you can keep your coverage at the same cost if you change jobs or retire, and MCU's policies through TruStage are fully portable. You and your family can expect continued coverage and consistent rates.
What will my beneficiaries receive?
If you were to pass during the term of your policy, your beneficiaries would receive the value of the policy (also called a death benefit or face value of the policy). This payment is usually sent in full to your beneficiaries once the insurance claim is completed.
Do my premiums increase if I lose my job or miss a payment?
No, your premiums will not be affected by job loss or missed payments. However, your policy may lapse if you miss too many payments.
Can I add family members to my Whole Life Insurance plan?
Yes! Your spouse, for as little as $3 a week, your grandchildren and great-grandchildren, for $2 a week per child, and even your parents are all eligible for Whole Life Insurance.
What do my beneficiaries get out of my Whole Life Insurance?
Anyone named in your policy can use funds to help cover outstanding medical bills, mortgage payments, credit card balances and other debts. Your beneficiary(ies) can use the funds for any purpose (making up for lost income, paying for college, etc.).