Partner With MCU
Unlock Better Employee Benefits at No Extra Cost.
MCU has been serving NYC-based municipal employees for over 100 years. From expert guidance and finance tools, to competitive savings and lending products, a partnership with MCU helps you build an unmatched employee benefits package.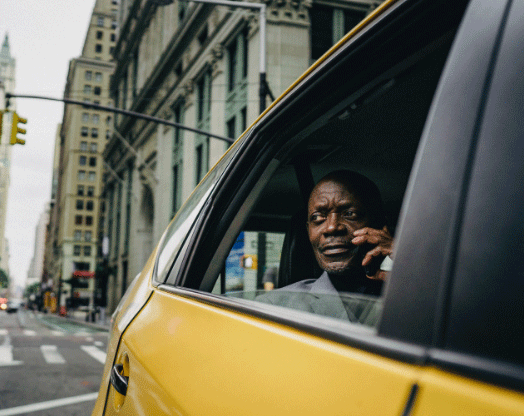 Your Employees Deserve the MCU Difference.
MCU is a not-for-profit credit union that has been meeting the financial needs of municipal employees for decades. Because we don't answer to shareholders, we are able to funnel our profits into building the same quality banking products and services as most other major banks offer—but customized to meet our members' unique needs.
Direct Deposit & Automatic Transfer
Your employees' earnings can be deposited directly into their MCU accounts, and automatic payroll deduction/ automatic transfer can be scheduled by the employee themselves as needed for their convenience.
Checking & Savings Accounts Options
Our personal banking products are designed to help our members make the most of every paycheck with competitive rates on savings accounts and share certificates (similar to CDs), along with educational tools to help them keep their finances on track.
Competitive Credit Card & Loan Rates
Because we're a not-for-profit credit union, our profits cycle right back into our communities in the form of low interest rates for credit cards and loan
A Wide Range of Financial Guidance
MCU is here to guide your team on their financial journey. Whether they are looking for advice on how to buy their first home, how to build a budget, or how credit works, our financial tools and services are here to help, every step of the way.
Accessible ATM Network
We aim to ensure everyone can do their banking when and where they need to, that's why branches and ATMs are located all throughout NYC—even in places no other financial institutions can be found. Not only that, but we also have a wide-reaching network of cooperative ATMs allowing our members access to their accounts wherever they are.
Products and Services Designed to Get Our Members Where They're Going
Our products and services are designed with our members—your employees—in mind. With personal banking products, excellent lending rates, and reliable insurance coverage options, we're ready to support your team on their financial journey—no matter where they're starting from.
Personal & Residential Loans
Your employees have exciting goals—and we're here to help them out. With a wide variety of lending options, from mortgages and HELOCs, to personal and auto loans, your employees will be able to find a solution that fits their needs. We even offer an MCU car buying service to you and your team to save on auto purchases.
Your Employees' Financial Success is Our Top Priority.
At MCU, we're more than just a financial institution—we're a trusted partner to the many businesses and groups we work with. We're ready to connect your valued team members with an exceptional financial future in the form of personalized service, excellent rates, and educational resources designed to meet them wherever they are.
Higher Interest Rates on Savings Products
Our products are designed to help our members succeed, rather than to increase our profit at their expense. That means we can provide higher rates on savings products, to help them make each paycheck go even further.
Competitive Rates On Loans & Mortgages
We prioritize member success over anything else, so our rates remain low and competitive through every market change.
Credit Cards to Fit Their Needs
We offer a wide-range of VISA® credit card options with features designed to meet the needs of your employees. Great rewards? We have a card for that. Building credit? We have a card for that too. Whatever your employees are looking for, we may have an option for them.
Deposits Insured to at Least $250,000
Your employees' savings are federally insured to at least $250,000 and backed by the full faith and credit of the United States Government.
100+ Years of Stability and Fiscal Responsibility
Markets rise and fall, and MCU has evolved over 100 years to remain a strong and reliable partner to our community and our members through good times and bad—and we'll continue to improve and grow based on our members' needs and values.
Laser-Focused On Your Employees' Success
Our member service representatives are knowledgeable and ready to support your employees every step of the way along their financial journeys by connecting them with the best products, services and educational resources for their specific situations.
Ready to Offer Your Team a Better Banking Benefit?
At MCU, products and services are designed to meet the needs of municipal employees and their families. We have been helping businesses and organizations like yours provide products, services and education resources to their employees for over a 100 years—and we're still going strong. A partnership with MCU is the next step in helping your employees create foundations for exceptional financial futures.