Heroes Home Improvement Loan
Give Your Home an Upgrade without Breaking the Bank.
MCU's Heroes Home Improvement Loan is an inclusive fixed-rate loan designed to help low to moderate-income homeowners make necessary repairs, upgrades, and renovations—everything you need to make your house a more comfortable home.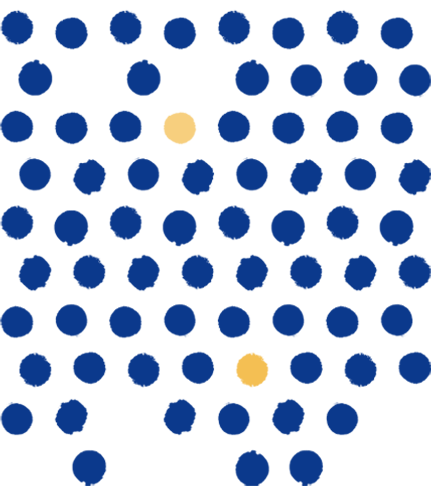 Invest in Your Home and Your Future.
The Heroes Home Improvement Loan is designed to make home improvement projects more accessible and affordable—helping homeowners transform their living spaces with flexible loan terms, low fixed interest rates, and access to up to $50,000 in funds.
Flexible Loan Terms
With repayment periods ranging from 1 to 10 years, you can choose the term that works best for your budget. Whether you're looking to pay off your loan faster or reduce your monthly payments with a , we have options to fit your needs.
Up to $50,000 in Funds
Borrowers can access anywhere from $5000–$50,000 in funds to tackle any home improvement project, big or small. From repairing a leaky roof to remodeling your kitchen, our loan can help make your home improvement dreams a reality.
Enjoy Fixed Interest Rates
Lock in your interest rate and discover the peace of mind that comes with knowing that your monthly payments won't change over the life of your loan, regardless of market fluctuations—so you can plan your budget and manage your finances more effectively.
Additional Loan Details & Qualifications
Members must own and occupy the home as their primary residence as well as pre-qualifying for the loan based on FFIEC census tract and income guidelines. Please keep in mind that you still must qualify for the loan through other standard eligibility such as credit score, debt to income ratio, lien position and ownership of property. For additional information, please visit our rates page.

Lending Products Built for the Heroes of NYC
Whether you're ready to purchase a vehicle, need cash for an unexpected expense, or something else—we're here to help. MCU offers the lending services you need to achieve your goals.

FAQs
Get Answers to Our Frequently Asked Questions.
Do I need to get a home appraisal?
Yes—MCU will provide valuation services during your application process. To get more information, please contact one of our loan officers.
Is a Home Equity Loan's interest rate fixed or variable?
An MCU Home Equity Loan has a fixed interest rate and typically delivers the funds to you in one lump sum. If you are looking for a more flexible option with a variable rate, consider a Home Equity Line of Credit (HELOC) with MCU.
What's the difference between a home equity loan or a home equity line of credit?
Home equity loans and home equity lines of credit (HELOCs) are loans that are secured by the borrower's home. Because both use your home as collateral, they usually have much better interest terms than personal loans, credit cards, and other unsecured debt. A home equity loan through MCU is paid on a fixed monthly basis, with an interest rate that doesn't change throughout the term of the loan. HELOCs are revolving credit lines that come with variable interest rates. For that reason, borrowers are subject to variable minimum payment amounts.
What can I use a home equity loan to pay for?
A Home Equity Loan can be used to cover almost any cost, some examples include: college tuition, vehicle purchases, buying a second property, consolidating higher interest rate loans, or home improvement projects.