Easy-to-Use Checking That's
Anything But Basic
At MCU, your membership means that you can select a checking account that fits the way you manage your money. Explore checking options designed to help you meet your financial goals.
Get Paid Faster with Direct Deposit and Automatic Transfer.
Set up automatic deposit of regular paychecks (or any other recurring payments) directly into your Hero Savings,, Everyday Hero Checking, or Basic Share Draft account—securely and without incurring any additional fees—and enjoy immediate access to your money.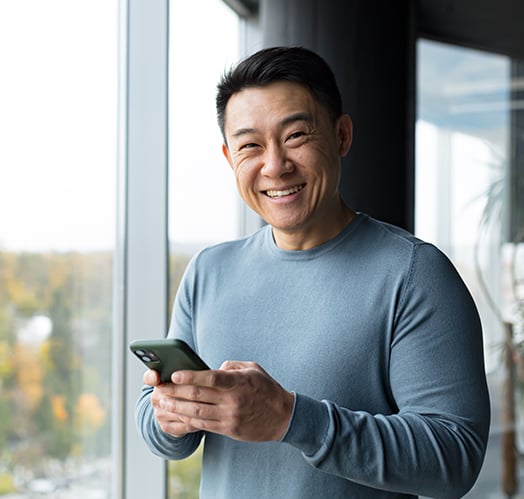 Make the Most of Your MCU
Membership.
Membership in our community is about more than just banking. As an MCU member, you can access valuable information and resources to help you plan and reach your financial goals.
FAQs
Get Answers to Our Most Frequently Asked Questions.
Can I access my MCU account online?
Yes! We make it easy for you to have access and to monitor your funds, no matter if you visit an in-person branch.
Where can I find MCU branches and fee-free ATMs?
Are my deposits insured?
Your savings are federally insured by the National Credit Union Administration (NCUA), a U.S. Government Agency. Savings are federally insured to at least $250,000 and backed by the full faith and credit of the United States Government.
What's the difference between 'available balance' and 'total balance'?
Your total balance is the amount of money held in your account. Your available balance may be higher or lower than your total balance and includes all pending transactions.
Can I use my MCU debit card anywhere?
Your MCU debit card can be used at any location that also uses credit cards, including ATMs.
Is there a maximum amount of transactions I can make with my Everyday Hero Account?
There is no limit on the amount of transactions you can make with an MCU checking account each month.