Auto Loans and Services
Getting NYC's Heroes on the Road to Their Goals
Explore our affordable and easy-to-manage loan and service options so you can focus on what really matters: grocery runs, daycare pickups, or a new commute. Let's get you driving.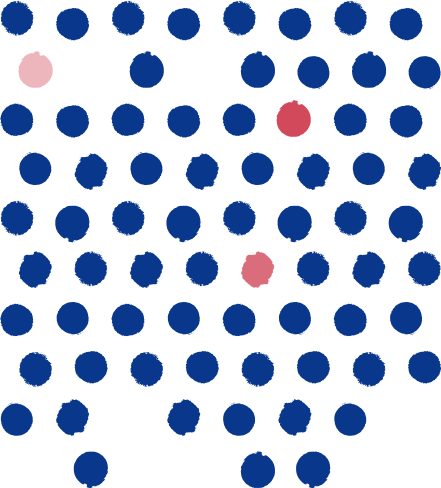 Let's Get You Where You Need to Go.
Municipal Credit Union is here to help heroes complete their day-to-day through a wide range of services that makes securing transportation a breeze.
No matter what you're looking for—loans, refinancing, or car-buying services—we've got you covered.
MCU AUTO LOANS
No Payments for 90 Days**
Drive your dream car today with MCU's affordable auto loans, take advantage of the exclusive Car Buying Service powered by TrueCar®, benefit from reliable insurance options through TruStage®, and enjoy a special "No Payments for 90 Days" offer.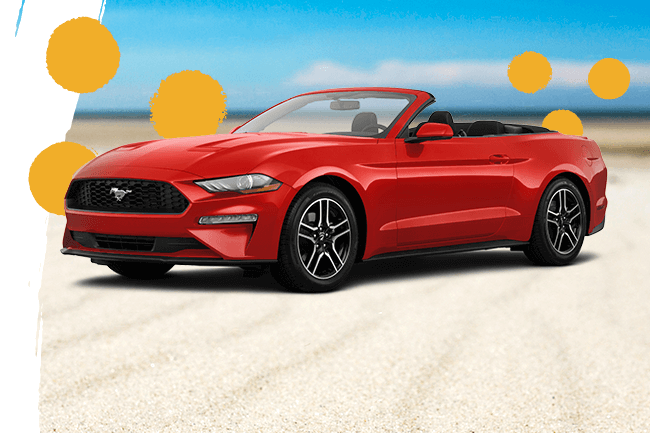 RATES AS LOW AS 5.25% APR*
When Purchased Through MCU Car Buying Service.
Vehicle Imagery licensed from EVOX Images
*APR - The Annual Percentage Rate includes a .25% discount based on you establishing direct deposit to your MCU savings or checking account. If your direct deposit is not established within 60 days of this loan, the Annual Percentage Rate will increase during the term of this transaction. If you discontinue direct deposit, your interest rate will increase by .25% and you will be required to make additional payments of the same amount until what you owe has been repaid. For example, if your loan was for $15,000 for 60 months at 6.25% and the rate increased to 6.50% due discontinuance of direct deposit after 24 months, you would have to make 1 additional payment. Rates may be higher based on applicant's creditworthiness, auto model year, loan term, loan amount and method of repayment. Rates and terms are subject to change without notice. Lien placed on vehicle. Certain restrictions apply. Minimum loan amount of $8,000 for terms up to 72 months. Minimum loan amount of $30,000 for 84 month term. Late payment fee: $25.00. MCU membership is required. For Auto Purchases: APR shown reflects both the .25% direct deposit discount and the .25% APR discount for purchasing through the MCU Car Buying Service provided by TRUECar®. MCU will only finance vehicles purchased from franchise car dealers or the following independent dealers; TRUECar® Certified Dealers, Enterprise Car Sales, Carvana®, CarMax® or Hertz Car Sales®.
**Interest will accrue from the inception date of the loan. This offer does not apply to auto loans currently financed by Municipal Credit Union. Offer applies to new or used vehicles. Please see the terms and conditions of your loan agreement. This promotion is in effect from May 22, 2023-June 30, 2023.
Protection for the Long Haul
We're partnering with TruStage® to bring you straightforward and reliable auto insurance.
When it comes to protecting your loved ones and your possessions, you shouldn't have to settle. Members enjoy top-notch protection at an affordable price:
Customized planning options
Accident Forgiveness
24-Hour Claims Assistance
Better Car Replacement
Optional 24-hour roadside assistance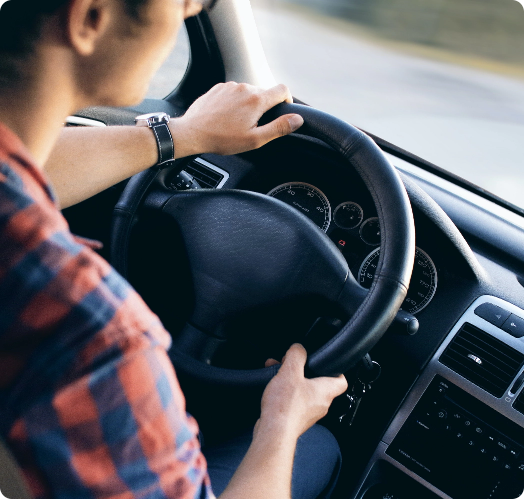 Let's Connect You with the Lending Resources You Need.
Reach your financial goals and take your household to the next level with our additional lending options.

Make the Most of Your MCU Membership.
Membership in our community is about more than just banking. As an MCU member, you can access valuable information and resources to help you plan and reach your financial goals.
FAQs
Got Questions? We've Got Answers.
Why does pre-approval matter?
Getting pre-approved for an auto loan shows you the amount that you're approved for before you go in to purchase a new vehicle, helping you set a manageable budget for your new car purchase. Having this information beforehand empowers you to make smart spending decisions while at a car dealership.
What is GAP coverage?
Guaranteed Asset Protection (GAP) insurance coverage protects your spending responsibility if your car is totaled or stolen. GAP coverage helps cover the difference between the current value of your car and what you still owe with your original loan agreement.
What is MSRP?
MSRP stands for Manufacturer's Suggested Retail Price. It is the price that the specific car manufacturer recommends the vehicle should be sold for. While this price does influence the final cost of the car, depending on certain scenarios the price may end up being higher or lower than this recommended amount.
How does the MCU Car Buying Service work?
The MCU Car Buying Service is provided through a partnership with TrueCar®. You can use the service to find a new or used vehicle, apply for financing and make a purchase all within a single process. Learn more here.