Saving Accounts Built to Help You Meet Your Family's Goals
Whether you're taking advantage of our Vacation Club or Holiday Club Account options, we make it easy and simple for you to store away funds for a special occasion.
Flexible Rollover Option
Didn't access the funds in your Club Account this year? Don't worry—you can roll over your funds to use the following year.
No Minimum Deposit
We make opening a club account easy, with no minimum deposit to open and maintain.
Budget with Ease
Whatever you're saving up for, we make it simple to budget and save with regular deposits and compounded monthly dividends.
All Your Banking, Accessible Anywhere
Manage all your accounts from anywhere and any device. The NYMCU online and mobile banking applications make it easy to manage your savings accounts, checking accounts or any other MCU banking product. Plus, it features helpful saving and budgeting tools to make sure your goals are met!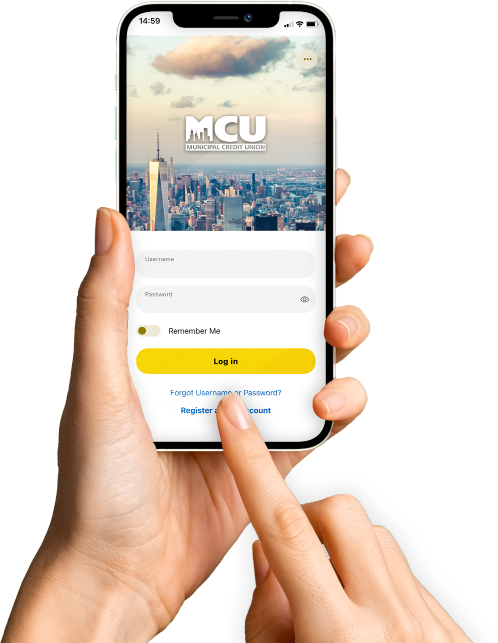 Make the Most of Your MCU Membership.
Membership in our community is about more than just banking. As an MCU member, you can access valuable information and resources to help you plan and reach your financial goals.
FAQs
Get Answers to Our Most Frequently Asked Questions.
Can I access my money early without penalty?
At MCU, we allow one complimentary withdrawal without penalty of closing the account.
Can I open my account at any time of the year?
Yes! Feel free to open your account at anytime of the year that you see fit for you and your family.
What is the schedule of when dividends are paid?
Dividends are compounded monthly, and are paid for Vacation Club on May 1st and Holiday Club on November 1st.
Disclosures:
* APY = Annual Percentage Yield. These are variable rate accounts and the rate may change after the account is opened. Fees and other conditions could reduce earnings.
The disclosed Dividend Rates and Annual Percentage Yields are accurate as of the last dividend declaration date.
Rates and Terms are subject to change without notice. For more details, see our Rates page.