Our Leadership Team
Our Leaders Are Here to Serve Everyday Heroes Like You.
Our leadership team was assembled based on their skills and expertise in building an inclusive financial institution to empower members from all walks of life to succeed in meeting their financial goals.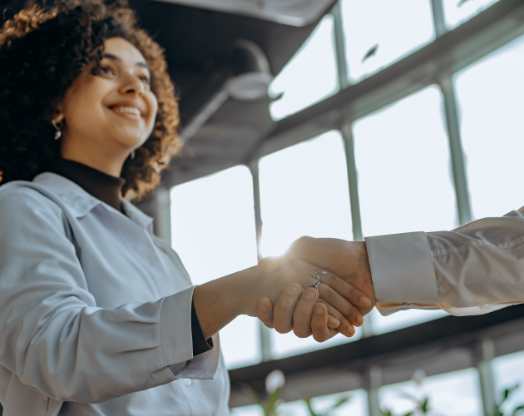 Meet the Team Dedicated to Your Financial Success.
We serve the heroes who serve the Greatest City in the World. MCU exists to help each of our 600,000+ members (and counting!) build strong foundations for excellent financial futures—and we're led by a team of experts who work every day to accomplish just that.

Joseph N. Garba
Board Member
Joseph N. Garba is a Board Member at MCU, collaborating with other members of the Board to guide the overall direction of the credit union.
He is Head of External Affairs at Cross River, a technology driven infrastructure provider that offers embedded financial solutions. He previously was the Director of State Government Affairs for the East Coast at Alexion AstraZeneca Rare Disease. Prior to these roles he has had an extensive career in state and local government, most recently serving as Secretary to the Speaker for Intergovernmental Affairs at the New York State Assembly. A role he was appointed to by Speaker Carl E. Heastie. In this role he was in charge of interactions between the Speaker's office and all other government entities at the local, state, and federal level. During this period, Mr. Garba also spent time serving as Deputy National Political Director for the Mike Bloomberg 2020 campaign. Prior to joining the Speaker's office, he served as Deputy Borough President for the Borough of Manhattan, with a focus on Budget and Policy under Borough President Gale A. Brewer. He was previously the Director of State Legislative Affairs for the City of New York in the Office of the Mayor, under Mayor Michael R. Bloomberg, where he was responsible for leading the administration's State legislative agenda. In addition, he has served in the administration of two New York State Governors in capacities including Deputy Director of Legislative Affairs, Staff Secretary to the Governor, and Assistant Secretary to the Governor for State Operations. Earlier in his career he was a Legislative Representative for NYSUT.
Joseph holds an MA in Public Administration from the Rockefeller College of Public Affairs and Policy at the University at Albany, and received a BA from the University at Albany.