Adjustable Rate Mortgages
Your Flexible Path Toward Home Ownership
Home ownership creates opportunities for a lifetime. Secure the funding for your new home with an Adjustable Rate Mortgage. Enjoy a warm-up period with fixed interest rates and the potential to save in the long run as rates change with the market.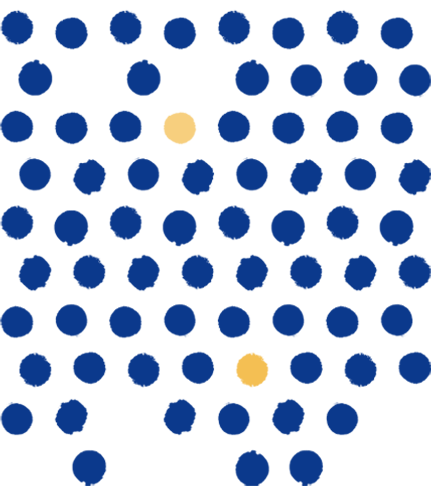 Adjustable Rate Mortgages
Lock in Low Initial Rates for 5 Years.
Open the door to your dream home with a zero point, 30-year Term, 5/6 Adjustable Rate Mortgage (ARM) with MCU. For a limited time, enjoy a 5.625% rate for the first 5 years* and rates after the first 5 years as low as 8.15% APR*- all while experiencing our credit union's exceptional member service.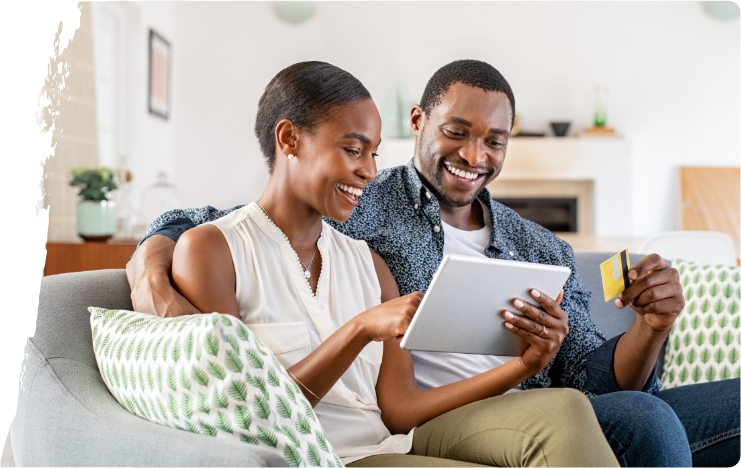 5.625% Initial Rate*
For a Limited Time Only
*APR=ANNUAL PERCENTAGE RATE. RATES AND PAYMENTS MAY ADJUST EVERY 6 MONTHS AFTER THE INITIAL PERIOD EXPIRES BASED ON MOVEMENTS IN THE INDEX. CURRENT RATE SHOWN ABOVE FACTORS IN MCU'S FLOOR RATE OF 2.750%. CURRENT RATE IS AN MCU PROMOTIONAL RATE STARTING 06.06.23 AND WILL EXPIRE IN 120 DAYS (10.04.23). ANY APPLICATION SUBMITTED ON OR AFTER 10.05.23 WILL NOT RECEIVE THE PROMOTIONAL RATE. THE PAYMENT EXAMPLE DOES NOT REFLECT AMOUNTS DUE FOR TAXES, HOMEOWNER'S INSURANCE AND PMI INSURANCE. (PMI INSURANCE WILL BE REQUIRED IF YOU ARE BORROWING MORE THAN 80% OF THE APPRAISED VALUE OF THE PROPERTY). THEREFORE, YOUR ACTUAL PAYMENT OBLIGATIONS WILL BE HIGHER.
Payment Example. The payment on a 30 year $100,000, 5/6 year Adjustable Rate Loan at 5.625 and 80% loan-to-value (LTV) is $575.66. After 5 years, the interest rate cannot increase more than 2% at the first interest rate change and cannot increase more than 1% every 6 months, thereafter. The rate will not be higher than 10.000% over the term of the loan. Payments are estimates and include only principal and interest. Rate is applicable to loans secured by a 1-2 Family home which is the principal residence of the borrower(s). Different rates may apply for loans secured by Co-ops, Second/Vacation homes and 3-4 Family homes and loan amount. Rates may be higher based on applicant's creditworthiness. Rates and terms are subject to change without notice. Certain restrictions may apply. The initial rate is current as of 7/21/23 and is the Credit Union's best rate. Rates and terms may vary depending on loan to value ratio, credit evaluation and underwriting requirements. After the fixed rate period, your interest rate will adjust up or down according to market rates at the time of reset. PMI=Private Mortgage Insurance. Flood and/or property hazard insurance may be required. All Credit Union loan programs, rates, terms, and conditions are subject to credit approval and may change at any time without notice. Membership is required.
Adjustable Rate Mortgages Adapt with You.
Get the best of both worlds with our Adjustable Rate Mortgages—which combine the benefits of fixed and adjustable rates into one great loan option. Members can save money with market rate changes and never have to worry about prepayment penalties.

Lower Monthly Payments
Our Adjustable Rate Mortgages offer lower initial interest rates compared to conventional mortgages, and these rates are locked in for a set period of time.

Interest Rate Caps
When market rates decrease, you'll save and make lower payments. When market rates increase, you can rest assured knowing that there is a limit to how much your rate and payment can increase.
No Prepayment Penalty
We won't punish you with a fee for paying off your mortgage loan early. We're there to celebrate your milestone!
Get Personalized Mortgage Assistance from Team of Experts.
The mortgage process can be overwhelming, especially for first time buyers. Regardless of your experience level, our team of Lending Sales Specialists is here to help guide you into making the best financial decisions for your future.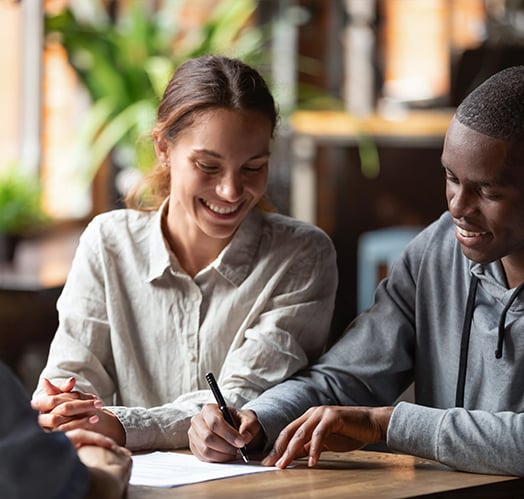 Saving for a 20% Down Payment? There's Another Option.
Say "goodbye" to hefty down payments! Private Mortgage Insurance (PMI) reduces your initial required down payment below the typical 20%, making it easier than ever to say "hello" to homeownership. MCU members may be eligible for an exclusive offer—we cover the monthly PMI costs for you!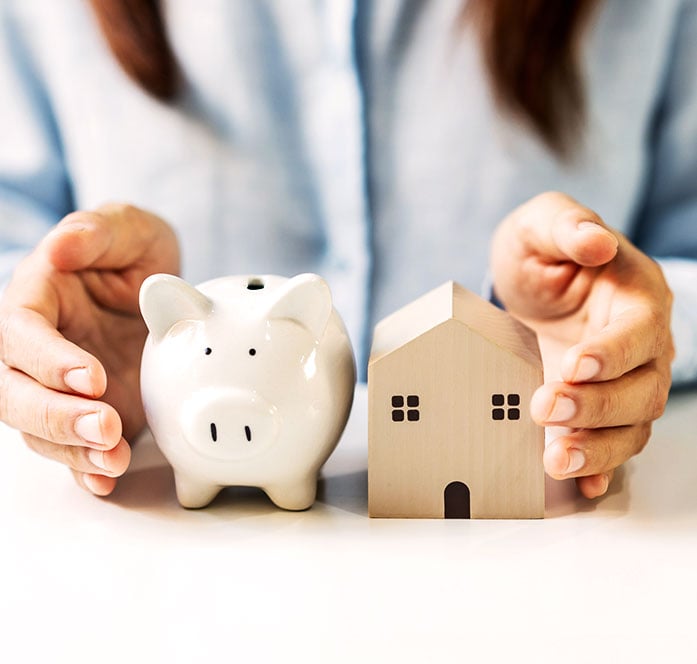 Looking for a Different Type of Mortgage?
Finding the right mortgage can be challenging. That's why we offer our members a variety of mortgage options—all with member-friendly terms, competitive rates, and top-notch support.

Get Expert Support, When You Need It.
Connect with one of our Lending Sales Specialists to receive personalized support with all of your lending needs—just another perk of being a member of the MCU community.
Explore Additional MCU Lending Options.
We work hard to ensure that our community heroes get the financial support they deserve. Whether you're buying a home, a vehicle, or something else, MCU is here to help you along the way.
Need More Resources? We're Here to Help.
Finding information to make the right financial decisions about home ownership We make it easier with our helpful resources below, designed to help heroes like you make smart, informed decisions.
FAQs
Got Questions? We've Got Answers.
What's the difference between a fixed-rate mortgage and an adjustable-rate mortgage?
While the fixed-rate mortgage may be self-explanatory—your mortgage rate, monthly principal, and interest payment remain the same throughout the life of your loan—an Adjustable Rate Mortgage (ARM) may be less so. An ARM has its rates change periodically based on a specific, pre-defined benchmark. With those changes of rates, your payments may also change. For more information on how ARMs work, feel free to reach out to an MCU Lending Sales Specialist.
Is there a maximum on how much my rate can increase?
Yes. Adjustable Rate Mortgages (ARMs) do have a pre-set rate limit. The rate limit differs depending on your loan. For more information, please visit our rates page here
https://www.nymcu.org/rates.
I'm not planning on staying in my home for long, is an Adjustable Rate Mortgage right for me?
If you don't plan on staying in your home for a typical mortgage term, an Adjustable Rate Mortgage (ARM) may be a good choice for you, as it is more likely your rates will be lower at the start of the life of your loan.